Avail the best commercial plumbing services for your offices and business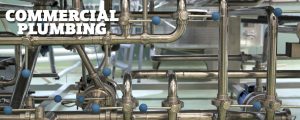 Anyone hardly pays any attention to the plumbing systems in commercial buildings, but you surely will if they stopped functioning properly. When you don't get the needed plumbing services and maintain it regularly it will cost you a lot of money. If you want to save money and keep your commercial plumbing system in proper and functioning condition, then it is time you call Oasis Plumbing Services.
Understanding plumbing issues before they occur
Oasis Plumbing Services have a team of skilled and professional plumbers who can identify, locate, and take care of the plumbing problems that arise in commercial sites. If you avail their services on a regular basis you can avoid the damage that faulty plumbing system brings. Apart from all of this you will end up saving a lot of money. Make it a point that you call the plumbing services at least once in every six months to check the condition of the plumbing system. This will also increase the life and efficiency of the entire plumbing system.
What are the signs that you need professional plumbing services?
Watch out for any of these signs. If you come across even one, then it is time to call the Oasis Plumbing Services.
If a toilet is not flushing properly then it is time you call for expert help.
When water accumulates in the sink after you have used the water taps then it is a matter of concern. And, it should be immediately dealt with.
Due to blockage in the pipes a lot of noises can be produced. This will lead to blockage and result in an emergency.
When you choose the services of Oasis Plumbing Services it will help you deal with the commercial plumbing matters in hand more effectively. Keeping commercial plumbing system clean and in functioning condition is very important. For that you need to maintain it from time to time.
What are the commercial plumbing services provided by professionals?
A list of professional services is provided by experts. Some of them are listed below.
Checking the plumbing system for any plumbing related worry.
Diagnosing the problem and coming up with effective ways to deal with it.
Upgrading the plumbing system.
Installing better plumbing system in case the older version needs an upgrade.
Emergency repairs.
Removing clogging.
Fixing leaking toilets, pipes, and faucets.
Call the skilled plumbers from Oasis Plumbing Services and you will never have to worry about anything (424)373-4234