Oasis plumbing services, your all-in-one plumbing buddy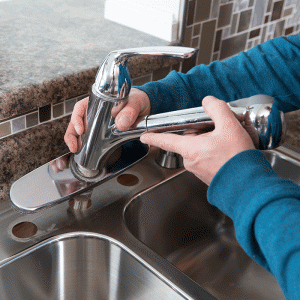 Plumbing system maintenance is one of the most neglected things which should be taken care of especially the kitchen plumbing. You should maintain your plumbing systems at regular interval of time. Apart from that, maintaining your plumbing system will also enhance the durability of it.
Oasis Plumbing Services can provide you the most skilled, experienced and efficient plumbers who will take care of your plumbing system better than anyone else. By their efficient techniques, they will increase the performance of your entire plumbing system. It will be our plumber's duty to inspect if there are any additional problems in your plumbing system and to fix those.
When it comes to the drain cleaning, we have the most efficient labors and latest equipment
Your drain needs to be maintained regularly. And by regular maintenance, we meant annual inspection and cleaning, if necessary. Cleaning drains will help you to get rid of the junks and sediments that are getting stored in your drain which eventually leads them to clogging. But don't worry. Our professional plumbers are capable to take care of any plumbing disputes. Also, they will also make sure that you don't have to face these problems in your distant future as well. So, you can rely on us blindly if you are facing any plumbing disputes.
Kitchen Plumbing Remodeling
Our plumbers can take care of your entire kitchen plumbing remodeling. If you need to install new water consuming appliances, new pipes, faucet or sink. Then we can take care of it all.
If you're interested in kitchen plumbing remodeling then contact us now for a free quote. You will be able to choose from a huge range of plumbing hardware and we can work with any budget.
Oasis Plumbing Services is the answer to all your plumbing queries. Our plumbers are not only skilled and efficient but to make you satisfied is their ultimate goal. We are ready to walk an extra mile for you. So, if you are facing any plumbing related problems, do not hesitate to give us a call and we will reach out to you at any point of time.